Prophet Muhammad (Peace be upon him)
Author: Why Islam?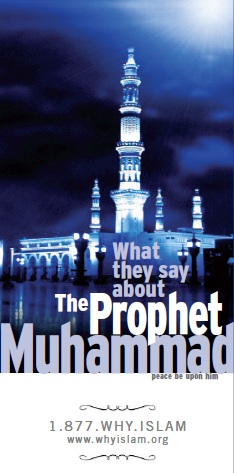 Philosopher, orator, apostle, legislator, warrior, conqueror of ideas, restorer of rational dogmas, of a cult without images; the founder of twenty terrestrial empires and of one spiritual empire, that is Muhammad. As regards all standards by which human greatness may be measured, we may well ask, is there any man greater than he?€
Lamartine, Histoire de la Turquie, Paris 1854. This Pamphlet contains quotes from various famous personalities about the greatest human being who walked the face of the earth, Prophet Muhammad (peace and blessings be on him).